Adrian Chene Joins the Duncan Aviation Avionics Sales Team in Battle Creek, Michigan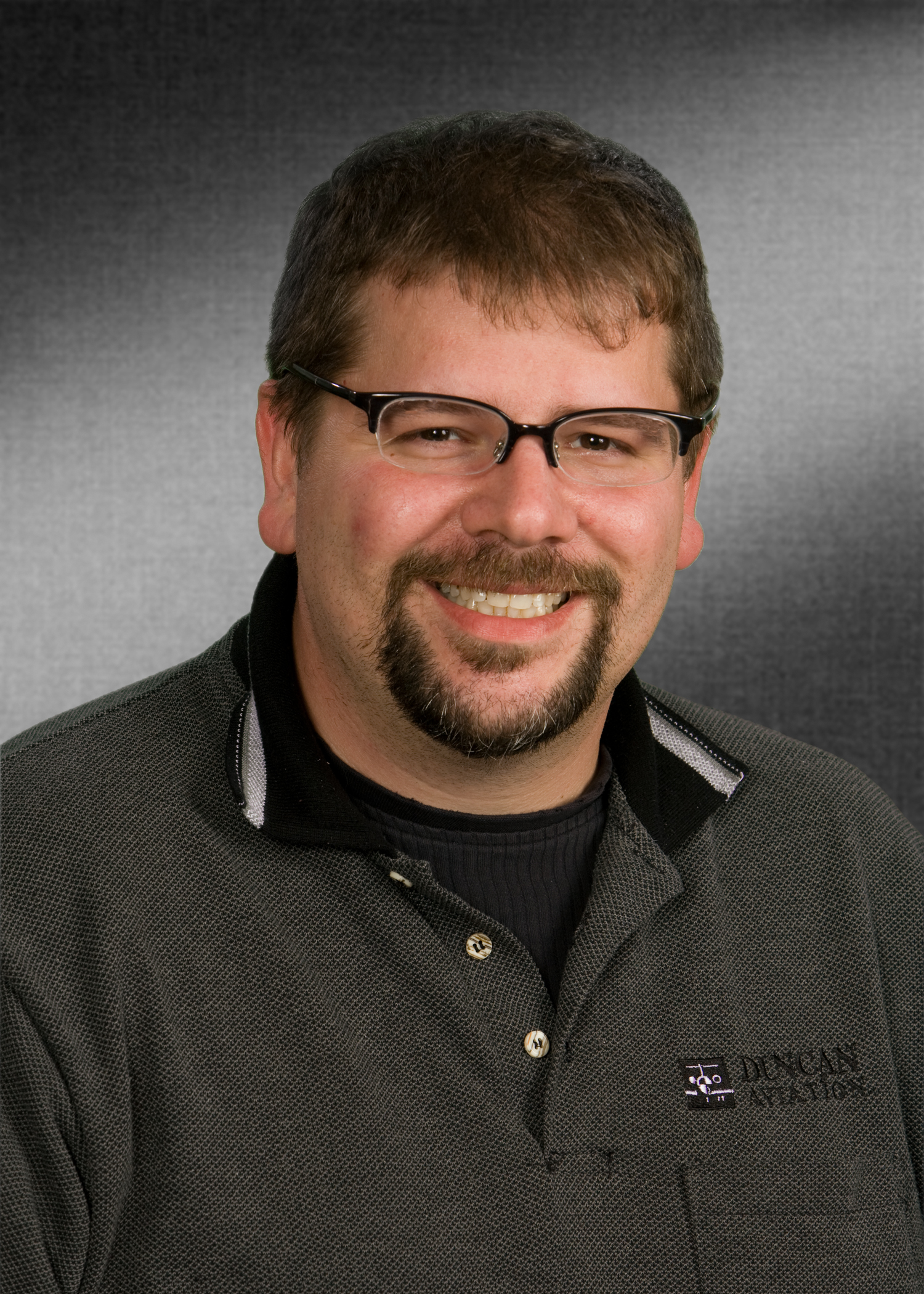 LINCOLN, NEB — In his 16 years at Duncan Aviation in Battle Creek, Michigan, Adrian Chene has assisted customers and team members alike with the depth and breadth of his avoinics knowledge. In his years as an Avionics Tech Rep, Chene performed in-depth research on various issues, and he's a recognized expert in Automatic Dependent Surveillance-Broadcast (ADS-B) equipment, as well as many other avionics systems.
This November, Chene joined the Avionics Sales Team and will now work diligently to help Duncan Aviation's customers find the best, most reliable and cost-effective avionics equipment for their cockpits and cabins and throughout their aircraft.
"Answering customers' questions, finding the right equipment for their needs, and making sure they get the best pricing we can find are ingrained in Duncan Aviation's culture," says Chene. "I intend to use my 20-plus years of experience in avionics to help our sales team continue to provide the best information and service to the global aviation community we support."
As an Avionics Technician in the United States Air Force, Chene worked on C-141b cargo aircraft from 1996 until 2000 at the McChord Air Force Base in Washington state. In 1999, Chene was selected to be part of an elite maintenance team that supported operation Winfly, flying National Science Foundation missions from Christchurch, New Zealand, to the Pegasus Field ice runway in Antartica.
"Adrian's technical background, experience and passion for customer service makes him the perfect addition to our team," says George Bajo, Completion Sales Representative.
In his somewhat scarce free time, Chene plays chess. His appreciation for the art world extends to his own love of painting. He particularly enjoys working with watercolors, acrylic and oil paints.
About Duncan Aviation
Duncan Aviation is an aircraft service provider supporting the aviation needs of government and business operators and other service providers. Services include major and minor airframe inspections, engine maintenance, major retrofits for cabin and cockpit systems, full paint and interior services, and preowned aircraft sales and acquisitions. Duncan Aviation also has international aircraft components solutions experts available 24/7/365 at +1 402.475.4125 who can handle any aircraft system problem with immediate exchanges, rotables, loaners or avionics/instrument/accessory repairs and overhauls. Complete service facilities are located in Battle Creek, Michigan; Lincoln, Nebraska; and Provo, Utah. We also have dozens of other facilities strategically located throughout the United States to provide customers with regional support and the quickest response possible to avionics, engine and airframe Aircraft On Ground (AOG) situations.
For more information about any of Duncan Aviation's services, call +1 402.475.2611 or visit www.DuncanAviation.aero