Duncan Aviation Installs Winglet Technology's Transitional Winglet Upgrade on Citation Sovereign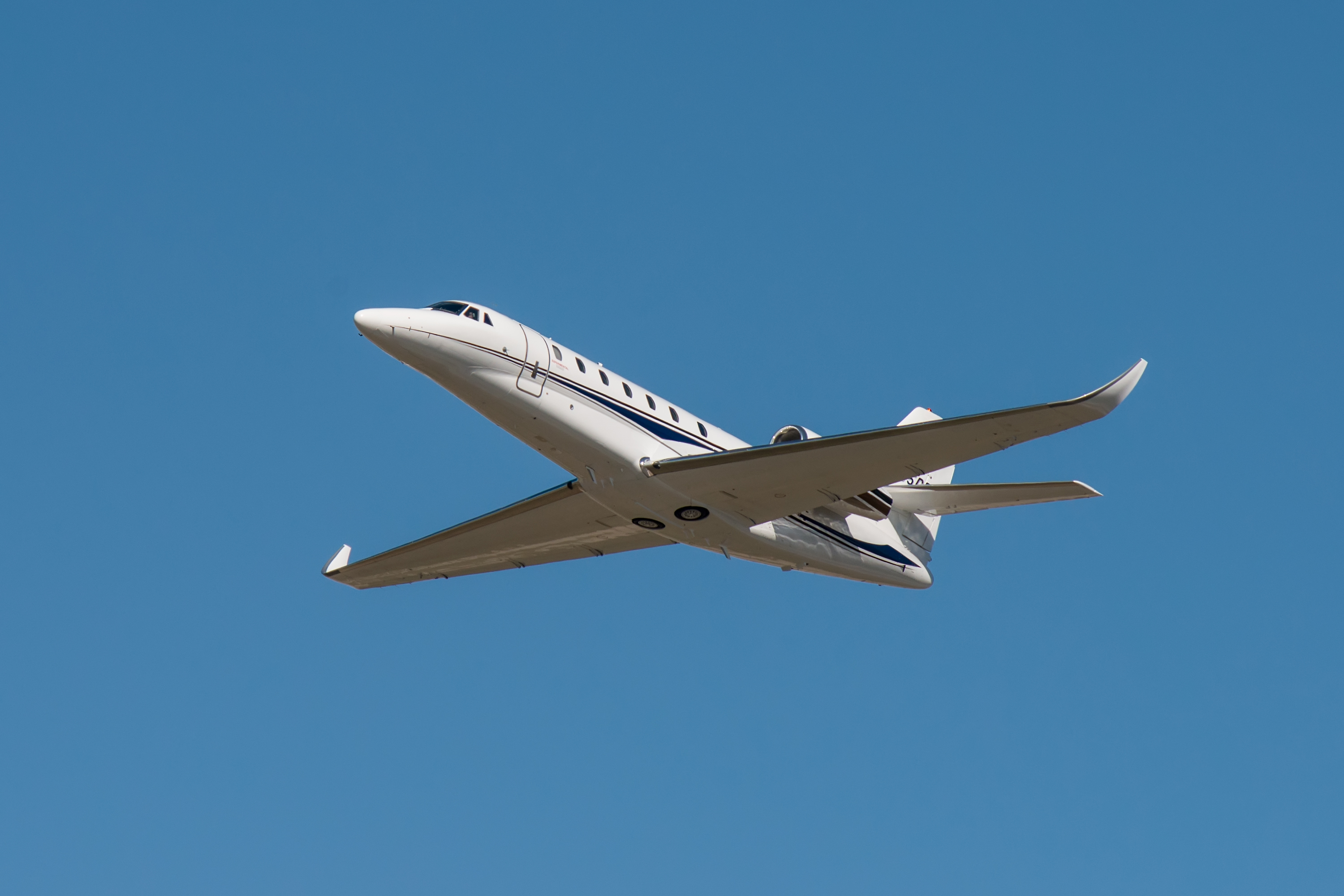 LINCOLN, NEB — Duncan Aviation, along with Winglet Technology, LLC, is pleased to announce their collaboration on FAA STC (Supplemental Type Certificate) certification testing of Winglet Technology's Transitional Winglet design for the Cessna Citation Sovereign aircraft.
In support of the certification process, Duncan Aviation installed the wing reinforcement on the Sovereign aircraft along with the winglet attach structure and Transitional Winglets. FAA certification flight testing was completed in late August.
The Transitional Winglet upgrade will provide Sovereign owners and operators with greater operational flexibility and performance benefits, such as increased speed at altitude, increased range /payload, improved time-to-climb, and more.
Bob Kiser, President, Winglet Technology, anticipates the FAA STC will be complete by the end of 2016, with FAA approval during the first quarter of 2017.
Duncan Aviation has been authorized by Winglet Technology to install the Transitional Winglet STC on the Citation X, and upon issuance of the FAA STC, plans to begin the first production Transitional Winglet installation on the Citation Sovereign during the first quarter of 2017.
"The Citation Sovereign is a solid aircraft with known reliability," says Nick Huskey, Citation Service Sales Rep with Duncan Aviation. "Performance gains that come with the winglet upgrade are impressive. The increased speed and range absolutely speak for themselves and, of course, there is that ramp presence that is certain to turn heads."
Huskey goes on to say that Duncan Aviation is excited to partner with Winglet Technology to bring this new service to Citation Sovereign operators. "The Sovereign operator will be able to load the aircraft up and not have to worry about having to stop before reaching their destination," he says.
For more information, visit Duncan Aviation at booth #3126 during this year's NBAA convention to be held Nov. 1-3 in Orlando, or watch for announcements at www.DuncanAviation.aero/nbaa.
About Duncan Aviation
Duncan Aviation is an aircraft service provider supporting the aviation needs of government and business operators and other service providers. Services include major and minor airframe inspections, engine maintenance, major retrofits for cabin and cockpit systems, full paint and interior services, and preowned aircraft sales and acquisitions. Duncan Aviation also has international aircraft components solutions experts available 24/7/365 at +1 402.475.4125 who can handle any aircraft system problem with immediate exchanges, rotables, loaners or avionics/instrument/accessory repairs and overhauls. Complete service facilities are located in Battle Creek, Michigan; Lincoln, Nebraska; and Provo, Utah. We also have dozens of other facilities strategically located throughout the United States to provide customers with regional support and the quickest response possible to avionics, engine and airframe Aircraft On Ground (AOG) situations.
For more information about any of Duncan Aviation's services, call +1 402.475.2611 or visit www.DuncanAviation.aero