Duncan Aviation Parts Inventory Programs Webinar
March 2021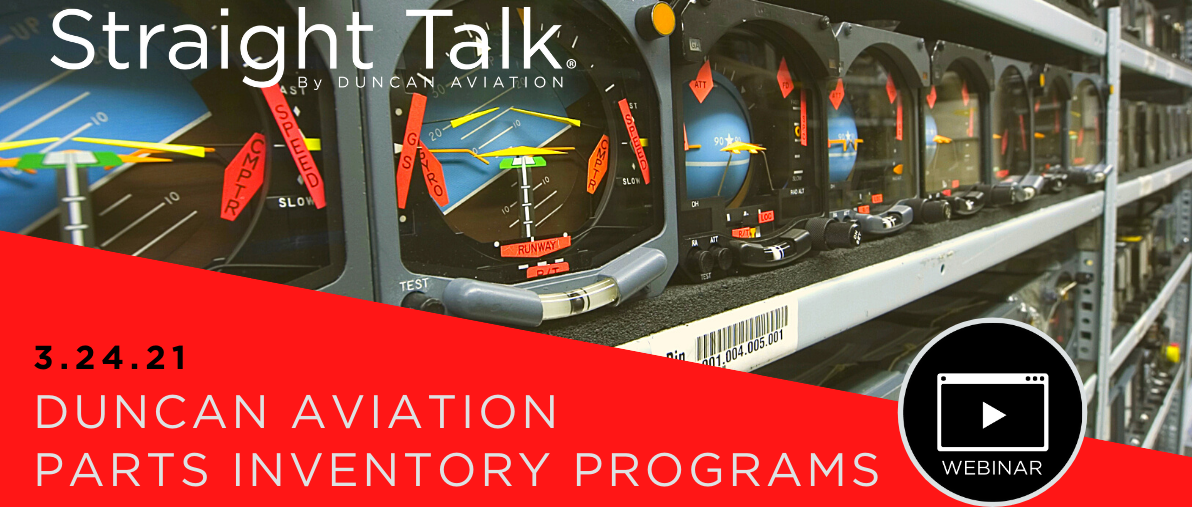 Have you
…gone through a recent avionics upgrade and don't know what to do with the removed system?
…purchased a new aircraft but still have spares from your previous make/model aircraft?
Are you
…a flight department or FBO with excess parts or spare rotables?
…a parts OEM, distributor, or broker looking to boost sales?
Regardless of your circumstances, if you have excess inventory of aircraft parts, accessories, and rotable units you want to move, this webinar is for you.
In this Duncan Aviation Straight Talk Webinar, Chris Gress, Susan Winkler, Vincent Cruickshank, and Phil Ozenbaugh will discuss the details of how customers, aircraft operators, parts brokers, and aircraft sales organizations are able to earn money selling excess inventory through Duncan Aviation's Managed Rotable Inventory and Acquisition & Consignment programs.
Register now: https://event.webinarjam.com/register/127/8vgo5a2w