Duncan Aviation-Battle Creek Names Kody Keller Interior Manager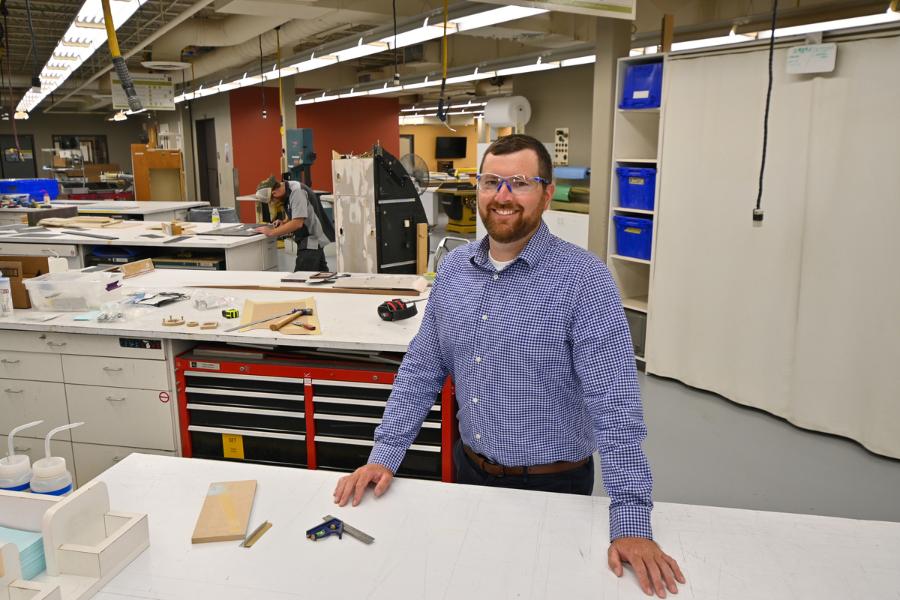 LINCOLN, NEB. — Duncan Aviation is pleased to announce that Assistant Manager of Interior/Completions Kody Keller has accepted the position of Manager of Interiors at its full-service facility in Battle Creek, Michigan. Embarking on his aviation career in 2006, Keller joined the Duncan Aviation team as an assistant in the Completions Shop, and his 16-year career has spanned the Interior, Finish, and Upholstery shops.
"Kody's passion for innovation and his ability to put strategies into action make him a great addition to the leadership team here at Duncan Aviation in Battle Creek," says VP of Modifications and Completions Nate Darlington. "We know he'll keep morale high in the shop while delivering the level of quality our customers have come to expect from us."
After working up to crew lead in the completions shop over the course of four years, Keller took on a team lead role in the Finish Shop for a little more than four years. Eventually, he was asked to take on the role of team lead for the Upholstery Shop.
"Over the course of my career, my leadership style has changed and improved to adapt to the different groups I've led. The demographic in the Upholstery Shop was quite different from my previous team, and there were more team members who had been with the company much longer than I had been. I made a conscious effort to shift my thinking and leadership style to accommodate the different dynamic with that group," says Keller. "That team is where I really grew as a leader and fell into my own leadership style. We have talented team members in Upholstery, and I learned to rely on them. I didn't need to know how to fix a seat; the experts on the team knew exactly what to do, and they did it."
During his five years in Upholstery, Keller improved efficiencies and retained the high level of quality the shop is known for. Keller has spent more than two years as Assistant Manager of the Interior Shop, and he's ready to take on the role of manager.
"I've had the good fortune to work with someone who knew that listening to team members and genuinely caring about their happiness reaped big benefits for the team, department, and company," says Keller. "I have some big shoes to fill, but I've learned that staying true to my skills, always taking advantage of opportunities to learn, and making sure we have happy team members will always result in the highest quality products and services for our customers."
Outside of work, Keller and his wife Emily have an 8-year-old son, Carson. They enjoy cheering him on at his various sporting events, and as a family, they enjoy working together on projects and camping in the vintage Airstream camper they recently restored.
About Duncan Aviation
Duncan Aviation is an aircraft service provider supporting the aviation needs of business aircraft operators, government agencies, and other aircraft service providers. Services include major and minor airframe inspections, engine maintenance, major retrofits for cabin and cockpit avionics systems, full paint and interior services, engineering and certification services, fabrication and manufacturing services, and preowned aircraft sales and acquisitions. Duncan Aviation also has international aircraft components solutions experts available 24/7/365 at +1 402.475.4125 who can handle any aircraft system problem with immediate exchanges, rotables, loaners or avionics/instrument/accessory repairs and overhauls. Complete service facilities are located in Battle Creek, Michigan; Lincoln, Nebraska; and Provo, Utah. We also have dozens of other facilities strategically located throughout the United States to provide customers with scheduled regional support and the quickest response possible to avionics, engine and airframe Aircraft On Ground (AOG) situations.
For more information about any of Duncan Aviation's services, call +1 402.475.2611 or visit https://www.DuncanAviation.aero/services