Duncan Aviation's Doug Roth named IADA-Certified Aircraft Sales Broker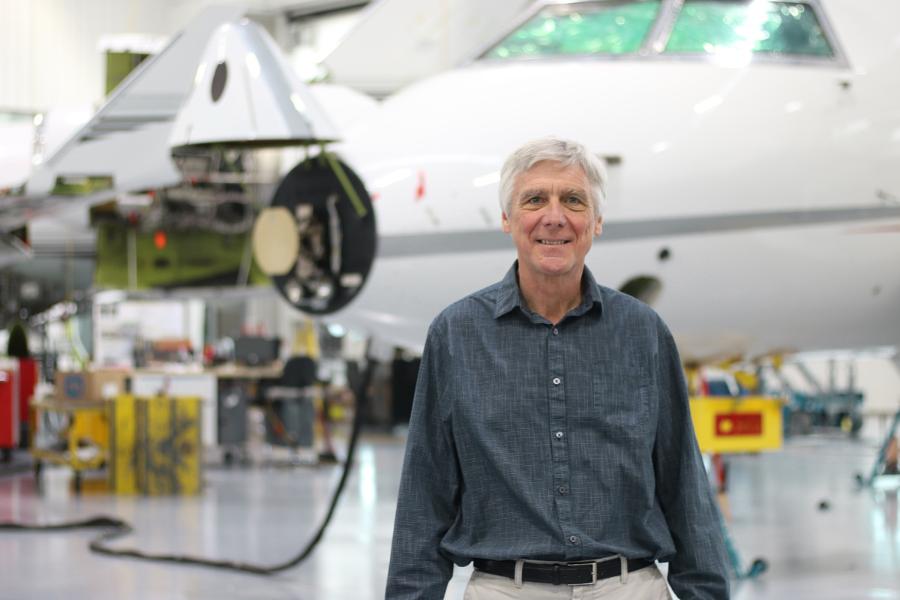 LINCOLN, NEB. — Duncan Aviation is pleased to announce that Doug Roth, a long-time member of the company's Aircraft Sales & Acquisitions team, recently earned recognition as a Certified Aircraft Sales Broker from the International Aircraft Dealers Association (IADA).
"The IADA Board of Directors is delighted to welcome Duncan Aviation's Doug Roth as an elite IADA-certified aircraft broker," said IADA Executive Director Wayne Starling. "His background and reputation along with his completion of the rigorous IADA evaluation process gives him recognition as a highly-skilled broker at the very top of his vocation."
IADA Certified Brokers have to pass a rigorous test and are verified by an independent firm. In addition, Accredited Dealers must engage in continuing education to pass a recertification process, ensuring that IADA dealers possess relevant industry knowledge and maintain their adherence to the IADA code of ethics.
"Being an IADA-certified broker gives me industry recognized credentials as a professional broker dealer that will in turn work to the benefit of my clients," said Roth. "I'm excited to be a part of an elite group of aircraft brokers and dealers that adhere to the impeccable ethics and standards in the aircraft resale industry."
Roth's aviation industry experience began in 1975. After starting his career as an avionics technician, he quickly turned to aircraft sales. His skills in properly evaluating and purchasing aircraft were honed while providing aircraft management, brokerage, acquisition and pilot services for his own company, Roth Aviation Services, before joining Duncan Aviation in 1994.
Roth is an avid pilot and flight instructor who has more than 7,000 flight hours under his belt. He has been an aerobatic pilot for more than 26 years and has flow in over 100 total airshows where he started flying in his Sorrell Hiperbipe, and currently performs in his Staudacher Mono Plane. He also holds an ATP pilot certificate with Learjet, Citation 500, CitationJet and DC-3 type ratings.
Roth joins Duncan Aviation's Aircraft Sales and Acquisitions team members Rene Cardona and Leah Alexander as IADA-Certified Aircraft Sales Brokers.
Duncan Aviation is an IADA Accredited Dealer and founding member.
About Duncan Aviation
Duncan Aviation is an aircraft service provider supporting the aviation needs of business aircraft operators, government agencies, and other aircraft service providers. Services include major and minor airframe inspections, engine maintenance, major retrofits for cabin and cockpit avionics systems, full paint and interior services, engineering and certification services, fabrication and manufacturing services, and preowned aircraft sales and acquisitions. Duncan Aviation also has international aircraft components solutions experts available 24/7/365 at +1 402.475.4125 who can handle any aircraft system problem with immediate exchanges, rotables, loaners or avionics/instrument/accessory repairs and overhauls. Complete service facilities are located in Battle Creek, Michigan; Lincoln, Nebraska; and Provo, Utah. We also have dozens of other facilities strategically located throughout the United States to provide customers with scheduled regional support and the quickest response possible to avionics, engine and airframe Aircraft On Ground (AOG) situations.
For more information about any of Duncan Aviation's services, call +1 402.475.2611 or visit https://www.DuncanAviation.aero/services