Happy 35th to Duncan Aviation's Satellite Shop Network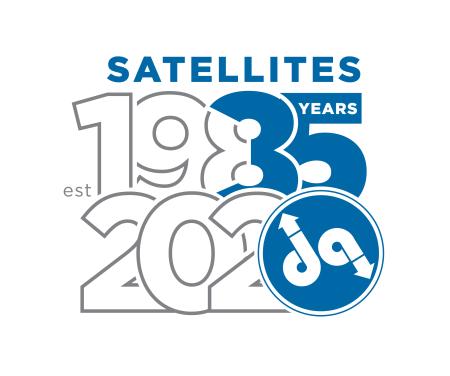 LINCOLN, NEB — In the early 1980s, Duncan Aviation's Chairman Emeritus Robert Duncan conceived of an ingenious way to make the company's avionics experts available to customers throughout the United States: Take the Duncan Aviation Avionics technicians to busy business aviation airports around the country where our customers' hangars were located. The idea proved popular with Duncan Aviation's customers.
By 1989, the idea had really taken off. There were 11 shops throughout the country, located in Houston, Texas; Fort Lauderdale, Florida; Atlanta, Georgia; Chicago, Illinois; White Plains, New York; St. Louis, Missouri; Santa Ana and San Jose, California; Washington, DC; Scottsdale, Arizona; and Cleveland, Ohio, and a shop in Dallas, Texas was due to open by the end of the year.
Today, we are celebrating the network of 28 Duncan Aviation Satellite Shops and workaway stations located throughout the United States (https://www.duncanaviation.aero/locations/#satellites). In addition to avionics line services, the Satellite Shops provide avionics service and support for aircraft owner/operators in times of critical, casual, or remote-location need. The teams at the Satellite Shops around the country are also able to provide popular avionics installations, such as:
ACA Air Purification Systems
Wi-Fi—terrestrial or satellite-based systems
Cabin Management Systems
Flight Management Systems
NextGen components (FANS 1/A, ADS-B, etc.)
WAAS/LPV
Although the concept of placing the company's talented, experienced avionics technicians closer to Duncan Aviation's customers hasn't changed, the scope and breadth of services has. Duncan Aviation Avionics Satellite technicians inspect, install, troubleshoot, service and repair virtually every type of equipment your aircraft might have, or need to have, aboard. They are supported by our full-service avionics and instruments shops located in Lincoln, Nebraska.
The Duncan Aviation Satellite Shops also coordinate any repair, overhaul, exchange, loaner, or part needed for any jet, turbine, piston-powered aircraft, or helicopter.
Manager of Satellite Operations Matt Nelson said, "I've worked with Duncan Aviation since 1987, and I've been involved with the Satellite System for 27 years. In general, the Duncan Aviation Satellite Shops have the finest avionics talent in the business aviation industry. It's not just the Satellites, either, but also the main facilities—we've cross-pollinated over the years a bit, and that's helped build and strengthen our culture throughout the entire company."
About Duncan Aviation
Duncan Aviation is an aircraft service provider supporting the aviation needs of business aircraft operators, government agencies, and other aircraft service providers. Services include major and minor airframe inspections, engine maintenance, major retrofits for cabin and cockpit avionics systems, full paint and interior services, engineering and certification services, fabrication and manufacturing services, and preowned aircraft sales and acquisitions. Duncan Aviation also has international aircraft components solutions experts available 24/7/365 at +1 402.475.4125 who can handle any aircraft system problem with immediate exchanges, rotables, loaners or avionics/instrument/accessory repairs and overhauls. Complete service facilities are located in Battle Creek, Michigan; Lincoln, Nebraska; and Provo, Utah. We also have dozens of other facilities strategically located throughout the United States to provide customers with scheduled regional support and the quickest response possible to avionics, engine and airframe Aircraft On Ground (AOG) situations.
For more information about any of Duncan Aviation's services, call +1 402.475.2611 or visit https://www.DuncanAviation.aero/services