London-Based Tim Barber Joins Duncan Aviation Aircraft Sales and Acquisitions Team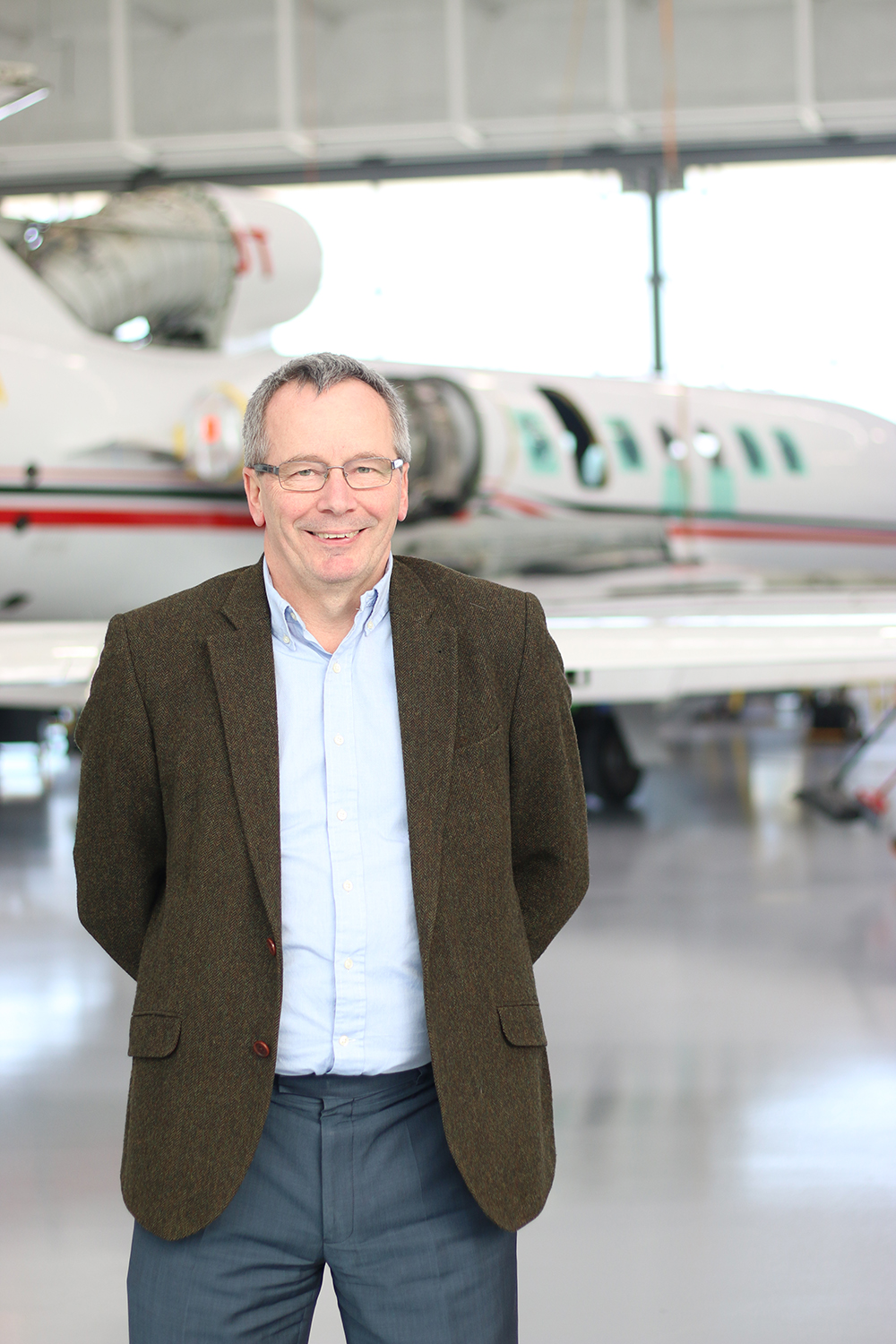 LINCOLN, NEB. — Duncan Aviation is pleased to announce the appointment of Tim Barber as its Aircraft Sales and Acquisitions Representative in Europe, the Middle East and Africa.
"Tim is a great fit for our Aircraft Sales and Acquisitions Team," says Steve Gade, Vice President of Marketing and Business Development with Duncan Aviation. "Tim is well-respected and well-connected in the industry, has a great grasp of the market, and very strong financials skills. Tim will work very hard for his customers and we are proud to have him represent Duncan Aviation in the EMEA area."
Barber was the driving force behind the establishment of JetBrokers Europe and oversaw its operational merger with JetBrokers Inc. He left the business in mid-2015 and worked for a while with Air Partner, where he benefitted from the company's wider business aviation activities. Barber has a good deal of business experience, having run sizable companies and held directorships with businesses listed on the Financial Times Stock Exchange (FTSE) and the Alternative Investment Market (AIM).
Duncan Aviation has already invested in the EMEA market. Arjen Groeneveld, the company's EMEA Regional Manager for aircraft service sales and support, has been helping Duncan Aviation establish a solid client base in the region since 2011. He helps customers with major airframe and engine maintenance, avionics installations, paint and interior refurbishment, and component parts support, focusing primarily on large, multi-shop aircraft maintenance and refurbishments projects for aircraft based in Europe, Russia, the Middle East, and Africa.
Barber is excited to add aircraft sales and acquisitions expertise and assistance to Duncan Aviation's international investment. "I recently traveled to Duncan Aviation's headquarters in Lincoln, Nebraska, and saw first-hand the company's capabilities; I was blown away. Duncan Aviation has a great team and amazing facilities, coupled with phenomenally loyal staff enjoying an industry-leading work ethos. In addition to the Lincoln facility, the company has a large full-service location in Battle Creek, Michigan, and is investing $70 million in new facilities underway in Provo, Utah. It is obvious Duncan Aviation is a serious organisation with a long-term approach to business."
With a full range of business aircraft support services and experts at his fingertips, Barber believes the technical resources available to him and his clients will provide more and better data as they look at potentially purchasing or selling aircraft in today's tricky market.
"I have access to the technical knowledge and expertise of airframe, engine, avionics, paint, interior, accessory and parts technicians for nearly all business aircraft models," he says. "The resources available to me are unlike anything I have previously had in-house. Duncan Aviation even has a dedicated specialist to support import and export paperwork and regulations. This opens so many more doors for my clients."
Duncan Aviation is also a founding member of the National Aircraft Resale Association (NARA) and Gade is a former Chairman of the association. "Our NARA membership is a clear statement that we approach aircraft sales and acquisitions in the most professional manner possible," Gade says. "The association stresses ethics and the building of long-term relationships."
Barber will begin his role with Duncan Aviation immediately, and has already set up client and prospect visits in the region. He will also be at CJI Dubai in April and EBACE in May.
Barber may be contacted at the following:
tel: +44 7836 352 676
email: tim.barber@duncanaviation.com
Twitter: https://twitter.com/Tim_bizav
LinkedIn: https://www.linkedin.com/in/timbarber2
To learn more about Duncan Aviation, visit www.DuncanAviation.aero or stop by Duncan Aviation at stand #G88 at EBACE 2017 held May 22-24 at Palexpo Geneva in Geneva, Switzerland.
About Duncan Aviation Aircraft Sales and Acquisitions
Founded in 1956 as a business aircraft sales organization, Duncan Aviation has been locating, buying and selling business aircraft for customers worldwide for nearly 60 years. Operating in all kinds of market conditions, Duncan Aviation's aircraft sales consultants and market analyst have the experience of more than 3,000 aircraft transactions to help them provide customers with the best acquisition and sales options to maximize their clients' aircraft investments. They are backed by the technical knowledge and expertise of Duncan Aviation's 2,100 team members, whose resources help the aircraft sales team make connections, value aircraft, determine future aircraft worth and truly understand the business aviation market.
About Duncan Aviation
Duncan Aviation is an aircraft service provider supporting the aviation needs of government and business operators and other service providers. Services include major and minor airframe inspections, engine maintenance, major retrofits for cabin and cockpit systems, full paint and interior services, and preowned aircraft sales and acquisitions. Duncan Aviation also has international aircraft components solutions experts available 24/7/365 at +1 402.475.4125 who can handle any aircraft system problem with immediate exchanges, rotables, loaners or avionics/instrument/accessory repairs and overhauls. Complete service facilities are located in Battle Creek, Michigan; Lincoln, Nebraska; and Provo, Utah. We also have dozens of other facilities strategically located throughout the United States to provide customers with regional support and the quickest response possible to avionics, engine and airframe Aircraft On Ground (AOG) situations.
For more information about any of Duncan Aviation's services, call +1 402.475.2611 or visit www.DuncanAviation.aero